All Paratransit trips require an advanced reservation. All reservations must be made by 1:30PM the business day before your appointment; however, you may request a reservation as far ahead as two weeks. You must call with your requests by 1:30PM on Friday for trips on Saturday, Sunday or Monday.
You must speak with a person; requests for trips left on the voicemail will not be accepted. We suggest avoiding Mondays from 7:00AM-9:00AM, which is a peak call time.  You can also book your Shared Ride trips online through the FindMyRidePA website.  To get started, visit www.FindMyRidePA.org.
Note: There is an exception for trips of the ADA Complementary Paratransit Program, which can be scheduled the day before your trip during regular business hours of 7:00AM – 5:00PM, Monday – Friday. Saturday 7:15AM to 3:45PM, Sunday and holidays can be made via an automated phone system.
Click here to apply for shared ride/paratransit service.
Frequently asked questions: 
What number do I call to make a reservation? 
To schedule a reservation for transportation, call rabbittransit Customer Service at 1-800-632-9063.  Customer Service operates between 7:00AM and 7:00PM, Monday through Friday, and between 7:45AM and 3:00PM on Saturday.  
What information do I need to schedule a trip?  
Your Client ID number or name. If you are making a trip for someone else, please give their Client ID number or name.

 

The appointment time.

Note: See

Travel Guidelines

concerning appointment times.

 

The exact address for the trip that you are requesting.

 

The name of the doctor or facility for the trip that you are requesting.

 

Any required mobility device(s).

 

If you need a personal care assistant.

Must be pre-approved by rabbittransit during application process.

 

 

Notes about special entrances to your building (i.e. Apartment located at back entrance etc.).

 
Passengers are responsible for notifying rabbittransit of any address or phone number changes by 1:30PM the business day before their trip. 
How much will I pay?
Different programs have different co-pays. Co-pays differ between passengers who utilize different funding sources. Please see Shared Ride Fares for detailed fare charts about funding sources and trip purposes. A rabbittransit Customer Service representative will confirm the cost of your co-pay for the specific trip you are booking at the time of reservation.  
Will someone other than rabbittransit pick me up?
rabbittransit utilizes subcontractors to provide transportation. This means a passenger may be picked up by different providers in different types of vehicles (i.e. taxi cab, mini-van, van, bus, etc.). Not all vehicles will include a rabbittransit logo or signage, but a transportation company name should appear on the vehicle. 
Will I receive a trip confirmation?
rabbittransit uses an Interactive Voice Response (IVR) system for automated phone calls to remind riders of their pick up and return times. For more information on this system, see our Trip Confirmation page. 
Can I bring my personal care assistant?
Passengers who wish to travel with a personal care assistant must submit a form from their physician. For more information on our policies and to download the form, visit our Personal Care Assistant page. 
Can your vehicles accommodate my mobility device/aid?
All vehicles are ADA accessible and service animals as defined by the ADA are permitted on board.  The ADA applies to service animals who have been trained to perform specific work or tasks for persons with disabilities. Click here to view bus lift limitations.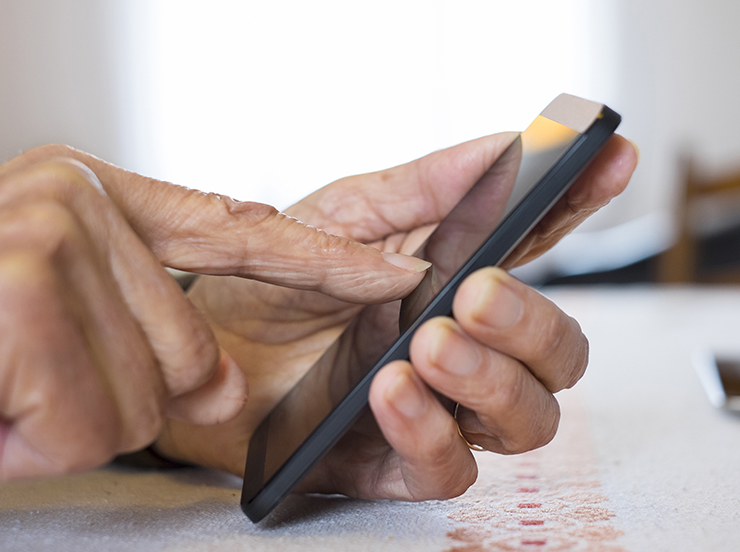 Cancellation Policy
It is critical that you call us if you are cancelling your trip. Cancellations not made in a timely manner expend resources when vehicles are dispatched. This ultimately factors into the cost it takes to provide service and may, in time, raise fares.
CANCELLING A TRIP
Customers are responsible for cancelling any trips they no longer need.  To cancel a trip, customers must call 1-800-632-9063 at least one hour prior to pick up or cancel through the IVR system the night prior to their trip.
If a customer "no shows" their first trip of the day, subsequent trips will not be automatically cancelled. It is the responsibility of the customer to call rabbittransit to alert us of all cancellations.
Any cancellations not made within one hour of the scheduled pick up (24-hour notice is preferred) will result in a "no show." See the No Show Policy section below.
Outside of regular Customer Service hours, cancellation messages may be left on the dispatch voicemail. You will automatically be connected to this voicemail after regular hours when calling 1-800-632-9063. Be sure to give the name of the passenger who has the trip.
If you are part of a summer camp program and cancelling your trip, please also call the STAP provider to alert them of your absence.
Actions leading to suspension and/or termination of service include, but are not limited to the following:
No Shows
Use of obscene/abusive language
Uncooperative behavior
Smoking
Eating or drinking on vehicles
Willful damage to rabbittransit property
Willful injury to another passenger, employee or volunteer
Willful damage to the property of any rabbittransit representative
Any unlawful actions
Failure to return required documentation
Any action that impedes upon safe vehicle operation
Recurring or unresolved hygiene or incontinence issues
rabbittransit will suspend or terminate service to a customer when the following occurs:
The customer no longer needs service
The customer misuses the service
The customer displays uncooperative behavior
No Show Policy
No Show Policy and Appeal Process
The Susquehanna Regional Transportation Authority (SRTA) is authorized by federal and state regulation to establish an administrative process to suspend, for a reasonable period of time, the Paratransit/Shared Ride service of customers who establish a pattern or practice of missing scheduled trips, except where the trips are missed for reasons that are not under their control. This Policy implements the administration of "no shows."
SRTA will record each customer "no show" or "late cancellation" as a missed trip.  Customers whose missed trips are excessive, as defined by this Policy, may be suspended for a reasonable period of time.  This policy applies to both advanced reservation and subscription trips. A "no show" that occurs due to a rabbittransit error does not count against the transit customer.
DEFINITIONS
A "no show" occurs when the vehicle arrives at the pick up location within the pick up window, waits the required 5 minutes and the customer does not board the vehicle.
A late cancellation occurs when a customer cancels a trip less than one hour before the scheduled pick up window.
EXCESSIVE MISSED TRIPS
No show trips are considered excessive and will be considered a "pattern or practice" of missed trips when a customer meets the following three criterion:
Customer has reserved 7 or more trips within the same month
Customer "no shows" or late cancels 3 trips within the same month
The "no show" trips make up 20 percent or more of the scheduled trips within the same month
The customer will be sent written notification that they have violated the Paratransit/Shared Ride No Show and Suspension/Termination Policy, and is subject to suspension.
NO SHOW POLICY SUSPENSIONS
Customers incurring excessive missed trips, as defined in this Policy, are subject to suspension for a reasonable period of time.  Repeated violations of this Policy will cause the length of the suspensions to increase.  The following suspension periods shall apply to violations of this Policy that occur within the same rolling 12-month period.
Step 1: The customer receives a warning letter when reached the threshold.
Step 2: If an additional threshold is reached, the customer receives a one-week suspension. Customer will not be eligible for subscription (standing order) service for six months.
Step 3: If a second threshold is met, the customer receives a 14-day suspension.
Step 4: If a third threshold is met, the customer receives a 21-day suspension.
In addition, subscription service will be cancelled for any customer who is suspended under this Policy. Any suspended subscription service customer must reapply if they wish to be considered for a new subscription. The application will not be considered until 6 months after the end of the suspension period.
NOTICE OF SUSPENSION
SRTA will send a notice of suspension to customers in violation of this Policy.  The notice will identify each late cancellation and/or "no show" that customers made.  All suspensions will go into effect 10 calendar days from the date of the letter notifying the client of service suspension.  The notice will also advise customers of the dates when the suspension begins and ends, as well as the date customers may begin using Paratransit service again.
Appeal Process
Any time rabbittransit must suspend or terminate a customer's service or make an ADA eligibility decision, the customer has the right to appeal rabbittransit's decision.
For suspension or termination purposes, upon receiving rabbittransit's letter notifying them that their service will be suspended or terminated, the customer must complete a Service Suspension/Termination Appeal Form  and return the form(s) along with why they believe the violations are incorrect and/or should be excused, including any supporting documentation. These documents must be postmarked within four calendar days of the date the suspension was scheduled to begin.
If a Service Suspension/Termination Appeal Form cannot be completed within the appropriate timeframe, the customer must call rabbittransit Customer Service at 1-800-632-9063 to have a staff member complete this form over the phone. The appeal should be sent to the Executive Director of rabbittransit at 415 North Zarfoss Drive, York, PA 17404.
Upon receipt of the Service Suspension/Termination Appeal Form, rabbittransit will respond to the customer's appeal within 10 business days.  All appeals will be reviewed by the Service Suspension/Termination Review Committee. The customer must continue to receive service while the suspension is under appeal, with the exception of issues of safety. If service is suspended for a MATP customer, the customer must have service available for an additional two weeks, so that alternate service can be arranged.
For ADA certification purposes, if your application for Paratransit services for ADA is denied (or you are denied recertification), you may file an appeal on the form that was mailed to you. You must submit the appeal form within 60 days of receiving the decision. The ADA requires that the appeal process include an opportunity to be heard and to present information and arguments. The decision on the appeal must be made by someone uninvolved with the initial decision to deny eligibility.
Written notification of the result must be provided, with reason(s) stated. If the transit agency has not made a decision within 30 days of the completion of the appeal process, Paratransit service must be provided until and unless a decision to deny the appeal is issued.