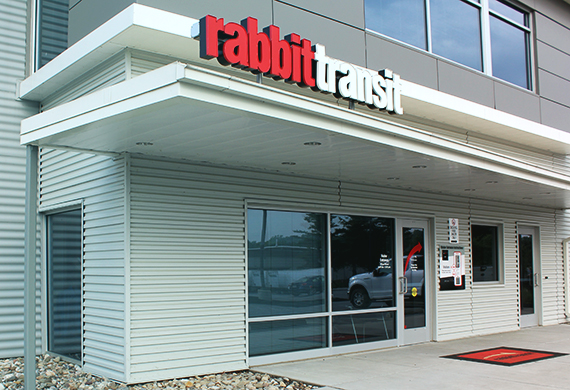 Wondering where to buy your bus passes? You can buy them online through our rabbittransit store, get a digital ticket right on your phone through Token Transit, or buy in person at any of the following locations:
rabbittransit Administrative Office
415 N. Zarfoss Drive, York
Hours: Weekdays: 8:00AM-5:00PM
Phone: 717-846-7433
Downtown Transfer Center
213 W. King Street, York
Hours: Weekdays: 7:00AM-6:45PM, Saturdays: 7:45AM-3:00PM
Phone: 717-846-7433
*NOTE*
The Transfer Center in downtown York is temporarily closed for construction. Passes can be purchased at the Center For Independent Living 127 West Market Street. Hours are 9:00AM to 4:00PM, Monday through Friday.
Guthrie Memorial Library
2 Library Place, Hanover
Phone: 717-632-5183
Borough of Hanover
44 Frederick Street, Hanover
Phone: 717-637-3877
Penn Township
20 Wayne Avenue, Hanover
Phone 717-632-7366